Have you herad of Doctor Who? No?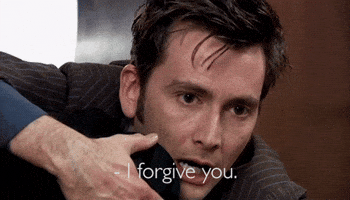 For years it has been my favourite series out there and even Game of Thrones with its stunning setting and awesome story can't compete with my beloved Doctor (He is called the Doctor, not Doctor Who, this is just a funny wordplay, like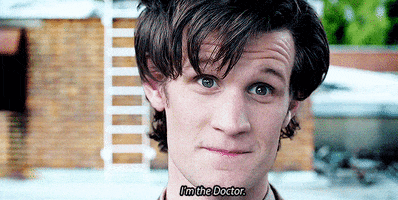 "Doctor Who?"
Yes, quite right.)
He is approximately about twothousand years old (much younger at the beginning of season 1 but all I want to talk about are the later seasons. Especially season 10).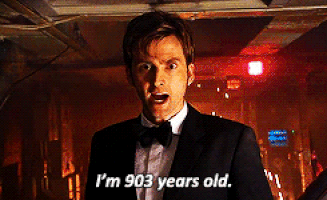 At the moment Queen Mama and me are watching season ten, unsure about the missing quality (or more the missing feeling we had back in season 2 #tenroselove) but definetly in love with the Doctor's newest companion (not talking about Bill and her hair. My Mama is curious about it) but about Nardole who is played by Matt Lucas (also known from Little Britain).
We had a lot of great, sassy, awesome and serious characters in the past and I am still missing Clara (thus I am watching Victoria at the moment) but Nardole is like everything I need to be happy with season 10. He is such an underrated and funny character who brings so much joy to the viewers.
He is so amusing and I have the feeling that he is part of the very sadly small left bit of the real Doctor Who atmosphere. Don't get me wrong, Capaldi is an awesome actor and I love his embodiment of the Doctor but in fact I am missing some very small things, just details. Like the typical sound the Tardis makes or the kind of trashy characters like Jackie and I am really missing one big story line, and Daleks and Cybermen. I just want something similiar to the earlier seasons. And at the moment Nardole seems to be everything I get and I am really happy with this (but not completly satisfied).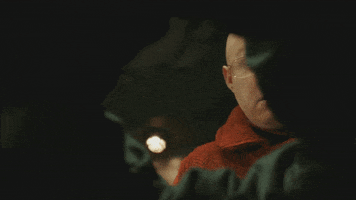 Hopefully season 11 will give me a tiny bit of what I wish for.